This trip was originally booked for October 2020. But we all know what happened that year! It moved first to 2021 and then finally to 2022. We were a go.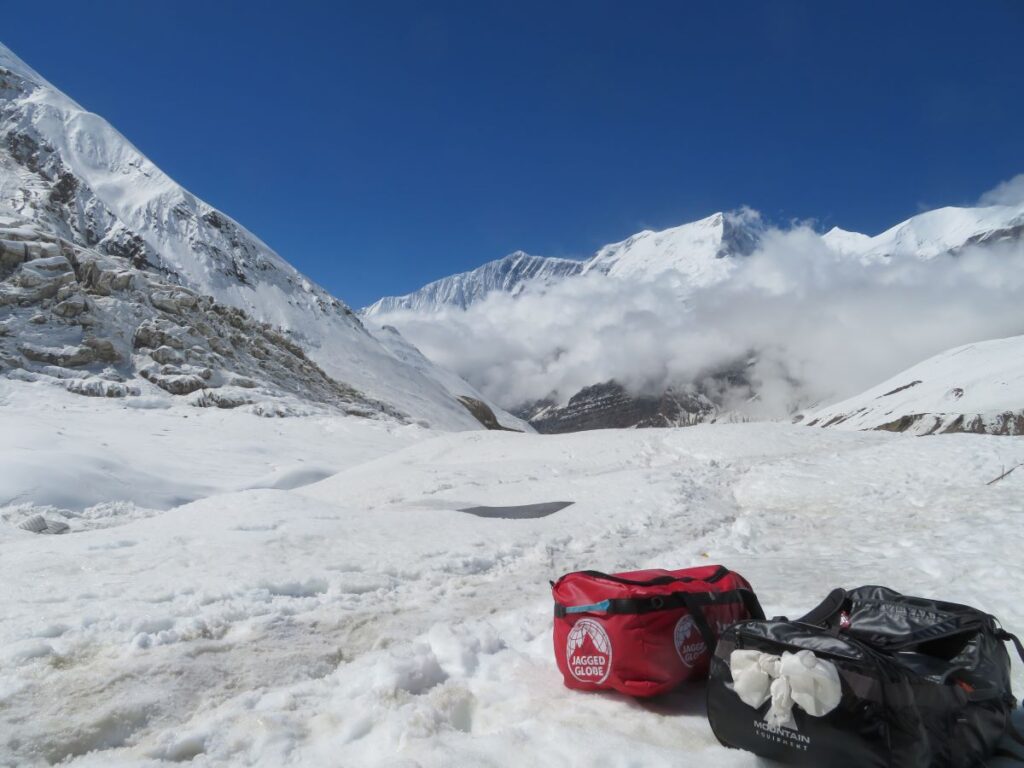 The trip was picked based on providing skills needed to get to my long term ambitions. I don't know if I will end up climbing a big mountain, but on the journey, there's lots of things I need to learn. For this one, the key skills were around tent and kit management, combined with weather extremes and varied terrain. The circuit definitely provides that! It's not a well-travelled route; there are minimal tea houses as in other parts of Nepal and for a week or so, there is nothing but the landscape. So you need to be self-supported for a large part of the trip. For this group, organised through Jagged Globe, this was with a full team of porters, sherpas and a cook team, carrying all the tents, food and equipment we would need. Some stuff was sent up the trail on donkeys for a resupply, but everything we needed had to be carried in one way or the other. It is also not a popular route with porters, as it is hard work and the weather/underfoot surfaces are not the best. On asking if any of our porters would want to do it again, the answer was NO!
Mid October arrived and I was all set to go. Everything was checked and packed. Then came the email…a late monsoon and heavy snowfall meant that the trek may not be viable. Looking at news stories, I could see why. The Dhaulagiri climbing teams had abandoned the mountains, with reports of avalanches and deaths; a trekker had allegedly being killed in the pass by an avalanche (although reports on this were sketchy). We'd be going to Nepal, but we may end up doing a different trek – the decision would be made by the time I got there.
The travel gods were not on my side though…the getting there proved problematic. We were flying Qatar, via Doha, and I was on the afternoon flight (there were others on the team on the earlier flight). Arriving at checkin, my app was telling me I was on the next morning's flight. The incoming flight was delayed about 3 hours, which meant I would not make my connection, which meant they autobooked me to the following day. There were plenty of other Jagged Globe clients in the same position; some got on the original and waited at Doha for next, others were put on different flights. We all got there in the end, but with a far reduced time in Kathmandu. I ended up getting lucky – got an upgrade from the Doha – Kathmandu flight, so at least I managed to get some flat sleep before getting in at 0230 on the Monday morning. It was only a short stay though, we left the hotel at noon on Monday, heading back to the airport, this time the domestic flight to Pokhara.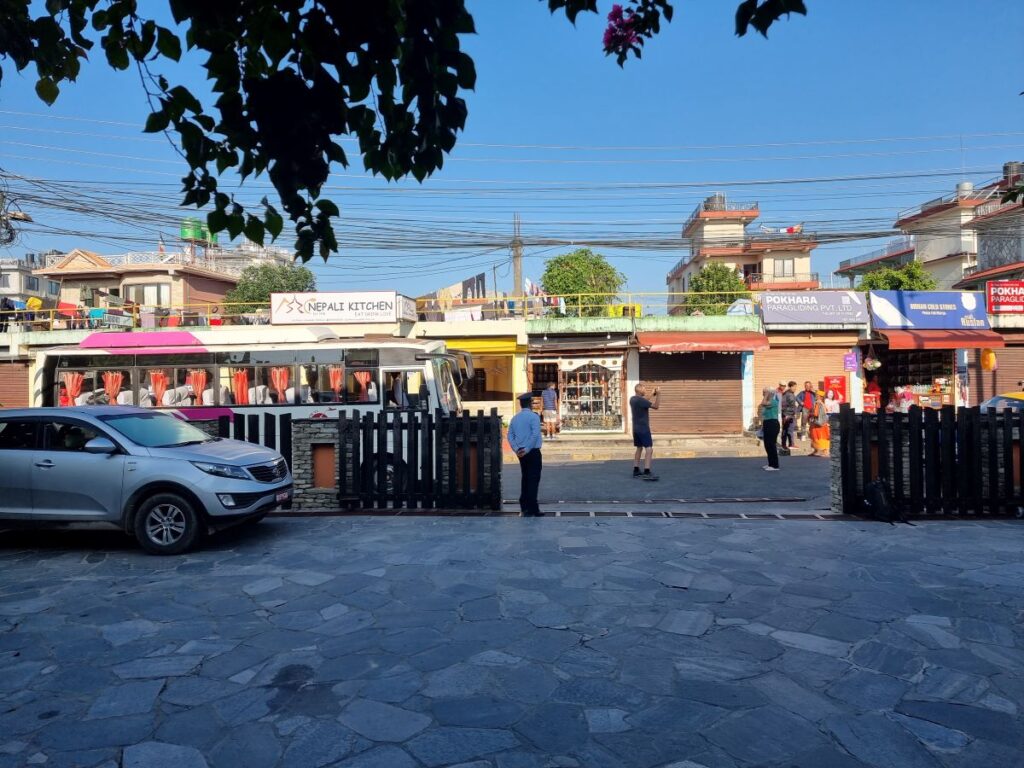 A couple of hours delay on the flight (not unusual) but we made the quick hop of about 25 mins. Now we were delivered to a really nice hotel for the night, finding time for a good meal and a couple of beers. Not too early start the next day as we changed to our next mode of transport – a blingy bus. Heading out, we passed what appeared to be the marathon for the National Games of Nepal – not on a closed road, but running along the main highway. Pretty soon the "highway" description started to not be true, tarmac sections began to be interspersed with unpaved roads and eventually all we had was unpaved, the width of which varied depending on the landslides. It has been a bad monsoon session, there were quite a few landslides. Having replaced a punctured tyre, we arrived at Beni for lunch and then back in the bus for the last stage in a vehicle. Finally we turned up at Darbang, where we found the team and the tents pitched on a school playing ground, which was playing host to groups of teens being drilled by the authorities. We got ourselves sorted, picked out the heavier gear (boots, axes etc) to be loaded on the donkeys that would meet us up the trail and then settled down for our first camp meal.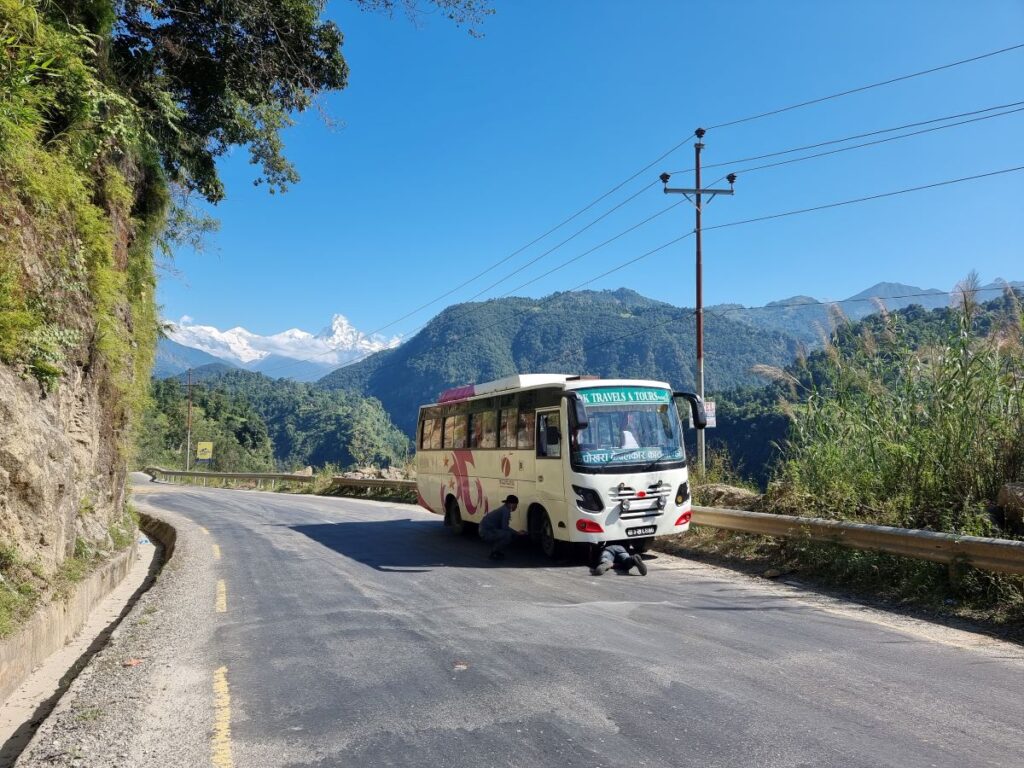 We had a cook and 3 kitchen boys who turned out the food for the trekking group and all the porters. The general consensus was it was amazing food for the conditions and we almost always finished off all the food, with little appetite loss seen, which is quite unusual. Off to be under canvas for the first time and we were ready to go.
So who were the trekkers? There were 8 of us, one who had only booked the week before.
Anne and Phil. The youngest on the trip, from Stourbridge. I'd met Anne at the pre-trip weekend, the only other one who had made it from the team. This was their honeymoon – they'd married in March. They had a lot of outdoor experience in the UK, Alps etc but had never been to Nepal
Tommy and Kathryn. A semi-retired couple, who were in their 2nd month in Nepal. Making the most of their travel time
Then we had the three single travellers. Jesper, from Denmark; Donald, who'd worked all over the world but was now retired; Steve, who'd booked last minute. All three had done a lot of trekking and mountains, a very experienced group
Our guide was Chris Groves, whose role was to act as liaison with the local team and to keep us all safe (and enthusiastic)
I've split this into 3 posts, so click through to read the next ones, which are far more about the trekking
Getting to the start (this one!)
You can find the full set of pictures on Flickr