Another episode of the quarter notes, written purely for my benefit so I can remember what I was up to!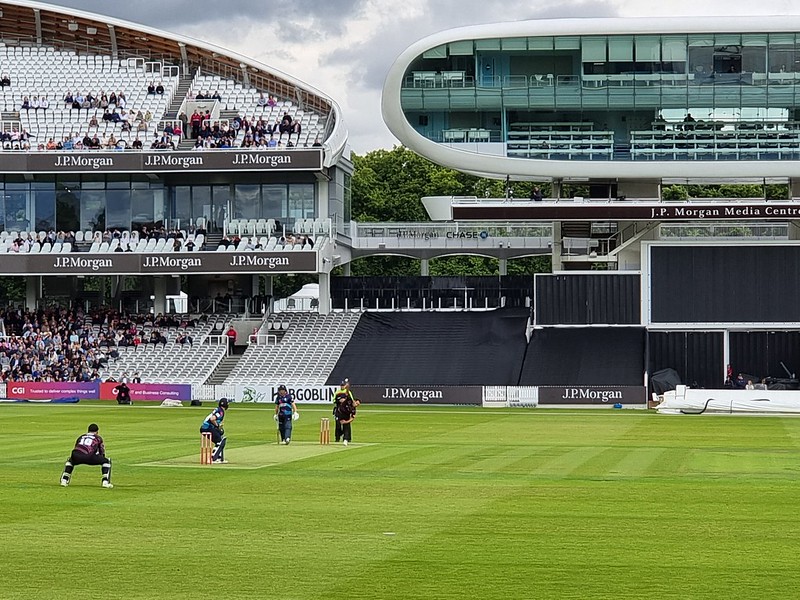 I started the quarter with another trip to London, this time to go to my first cricket match, a T20 country game at Lords. I'd been invited along by a Twitter Friend to learn about the game as I had never watched it and my placement at the Commonwealth Games was at the Cricket. Excellent time was had a Lords – even if my first impression of the Pavillion was a sea of men in blazers, with the only women being staff members.
I added another Michelin restaurant to the list, this time Wild Honey. An excellent lunch.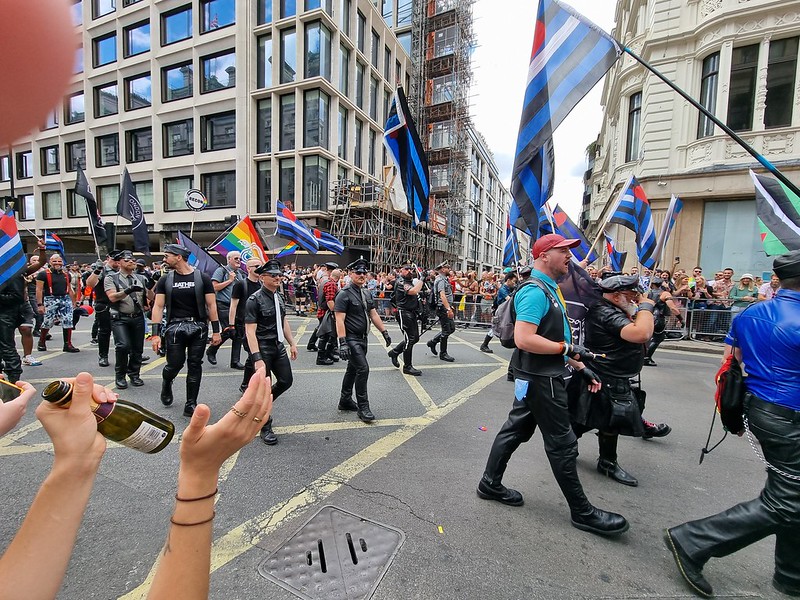 The Saturday was Pride in London, not something I knew when I booked the weekend. So I had a great time making my way slowly back to the hotel along the route of the parade. I was all in black so very, very underdressed for the colourful crowd, but did have a great time (link to pictures)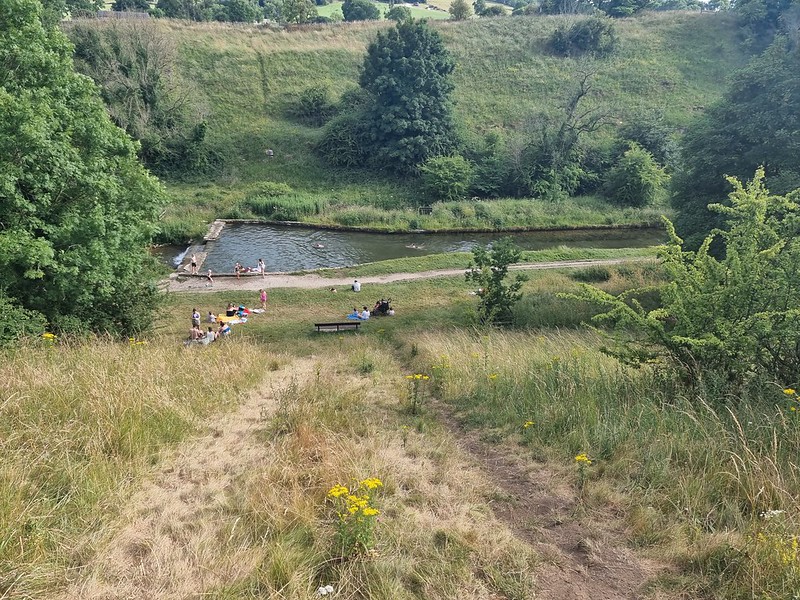 Two days later…tested positive for Covid, my first exposure. Luckily I had a mild case, so minimal impact. I'm not sure when I was exposed, possibly in the travel down to London, but it could have been earlier.  The timing was not good – I was due to be house sitting in Youlgreve for a week – back to the Peaks. A few messages later, the house sitting was still on but my plan to do a lot of walking that week was not happening. I did manage some at the weekend, but before that was not leaving the house and exposing people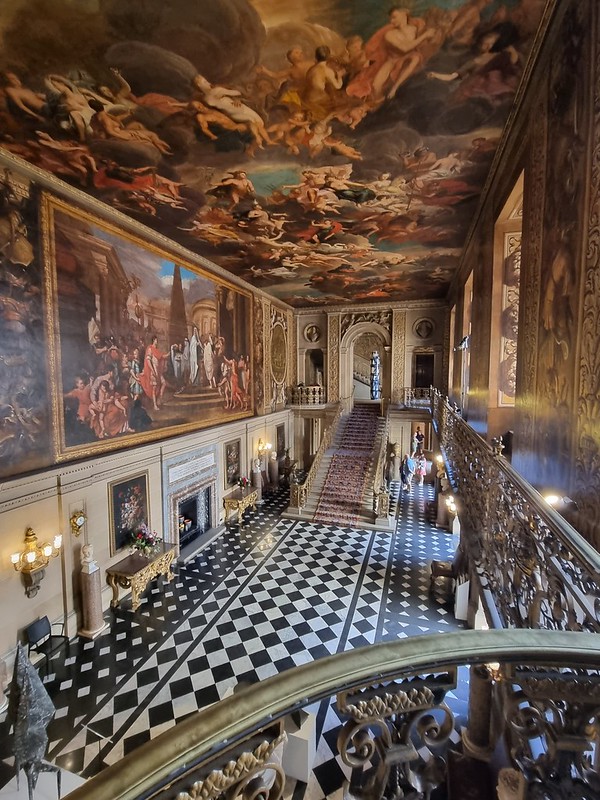 I took the opportunity to visit Chatsworth, which was absolutely amazing. I loved how they are still collecting art and mixing this up with the older stuff.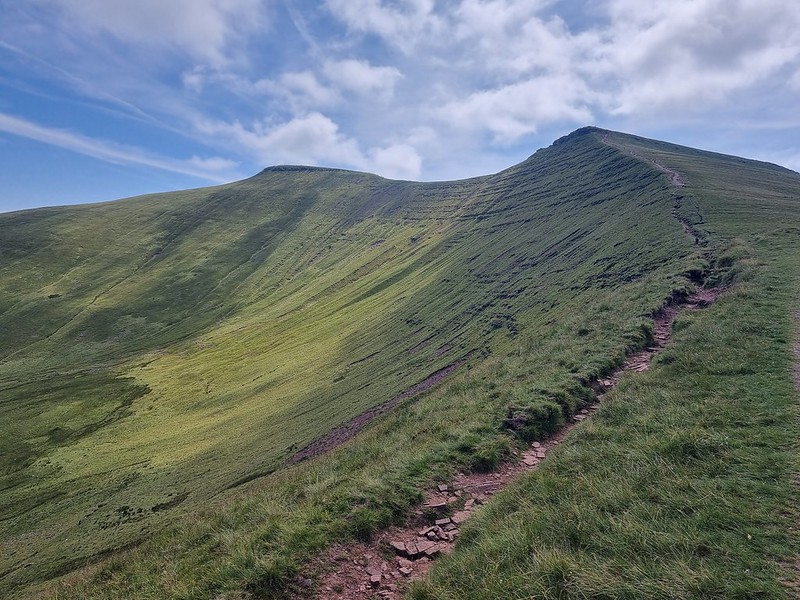 A week later, I was out walking back into the Brecons. I was staying in a different YHA, this one with a lovely direct route up to Pen Y Fan, that was extremely quiet until the last mile or so. So more distance and elevation achieved.
A quiet weekend was had before the Commonwealth Games started. Except for the running accident – I  put my foot in a hole and really strained the ankle. Cue a few days with limited mobility but luckily I had crutches at home.  I kept using them for the next 2 weeks at the Games, as lots of pain. Only nearly 3 weeks later did I feel OK going without them and there was still bruising.
You can read my Games  experience here . In addition, I had tickets to see the finals of the Rugby 7s in Coventry on the Sunday, which was an excellent event.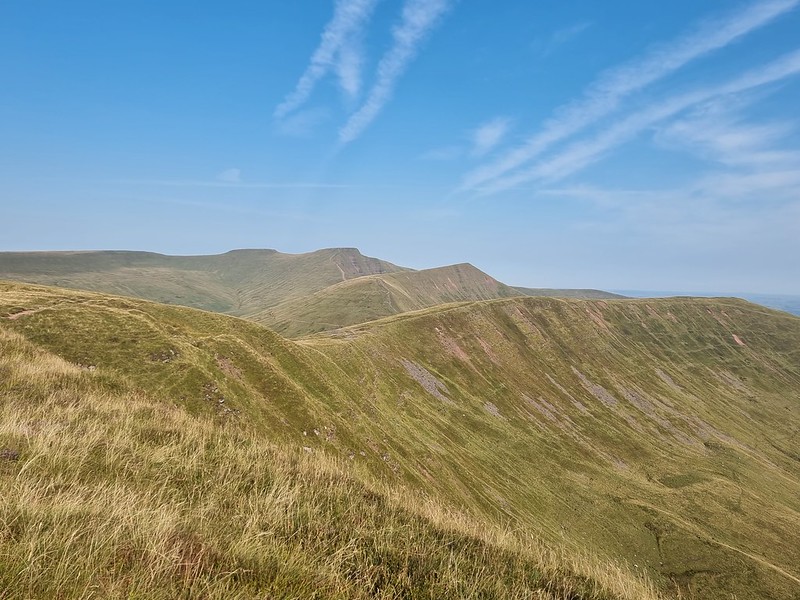 Headed back to the Brecons in August, deciding to do the Pen Y Fan Horseshoe The original plan was to walk from the YHA Danyenwalt, making a 18m loop. Two things stopped that, the temperatures and my sore ankle. Next plan was to drive closer to a car park, so I was out the hostel by 700 and parked up ready to go at 730. I headed up to the Gwaun Cerrig Llwydion plateau and made my way to Fan Y Big and Cribyn. At this point the ankle was not happy so I bailed out before Pen Y Fan and headed back. It was still 9.5 miles! And one swollen ankle.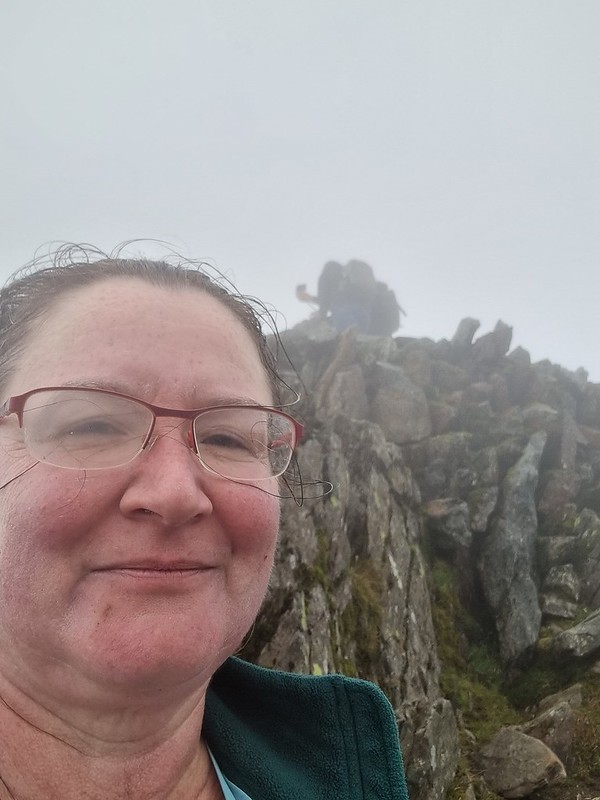 Next weekend was Snowdon. Again I parked down in Nant Peris, staying in the Pen Y Pass Hostel. At least this time the hostel was doing its own food, unlike the first stay in June. Following morning, off to catch the bus, going down to pick up the start of the Watkins trail, for a steady 1000m of ascent. The bus driver was ready to warn his passengers it was a longer walk, but we were all ready for it.  It started off in good weather, but all you could see ahead was the clouds over the summit. Upwards, most of it a fairly straightforward ascent up clear paths. The last 200m or so was more a slight scramble, with no absolute clear path, made worse by low visibility and a high wind, that fortunately was blowing onto the mountain. Finally got to the top, with a gale and cloud cover – also a queue for the summit marker. I did not wait for it, I'd done the training walk and it was now time to travel back down. I headed down the Miners' track, straight back to the hostel.  My ankle is still sore, but it's getting better every day.
Another weekend, another hiking trip, but this one was a lot more low key. Up to Bollington to meet a past colleague, with a trip along the Gritstone way and a great night out. With a fair bit of wine. One more small walk in the morning before heading back
Next weekend – back to the Brecons. This Horseshoe walk was not beating me!  This time managed the full circuit all the way round, including Pen Y Fan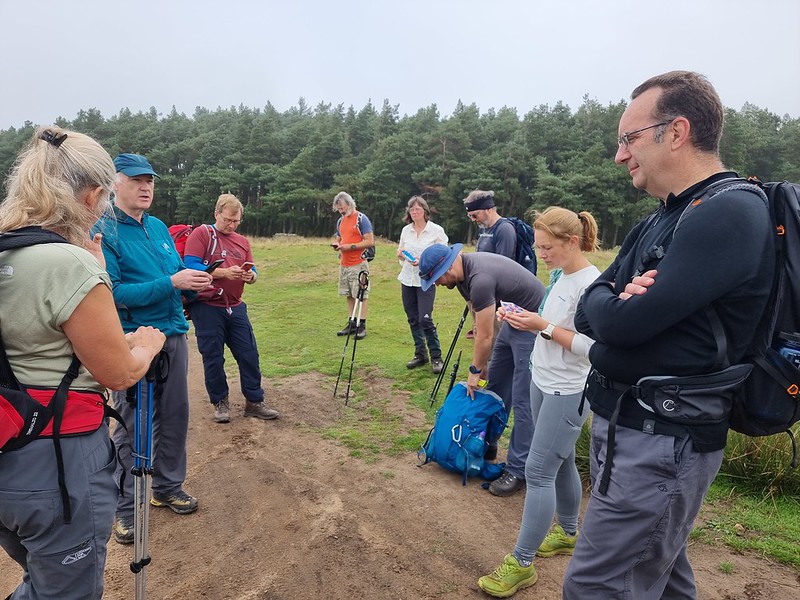 The holiday is getting closer and I headed up to Sheffield on a pre-trip weekend with Jagged Globe. This was for all the groups heading out to Nepal, so there were about 45 people there across about 10 trips. There was only 1 other person from my trip there – turns out she lives about 3 miles from me 😊 The trip has 7 people listed, let's hope we all make it out there.
I went along to the Wolverhampton Mountaineering club for a couple of indoor climbing sessions In September; the intention is to carry on after Nepal, building up skills for next year.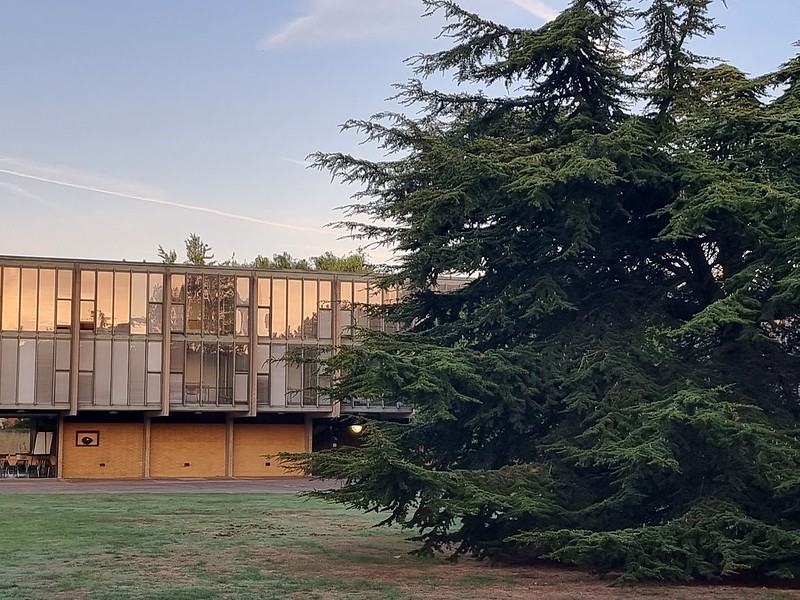 I went back to college for a Gaudy again – the last one was in 2016. A very good turn out of people across the years 83-92. I was in one of the old rooms, which have magically being turned into en-suite rooms – when I was there, only 3rd years had sinks, now it looks like all have a full bathroom squeezed in.
The last outing of the quarter was down to London to speak at a conference about the metaverse (or lack of it). I treated myself to a tasting menu at the Ritz – gorgeous meal. I particularly liked the at-table preparation of the pigeon and sauce!