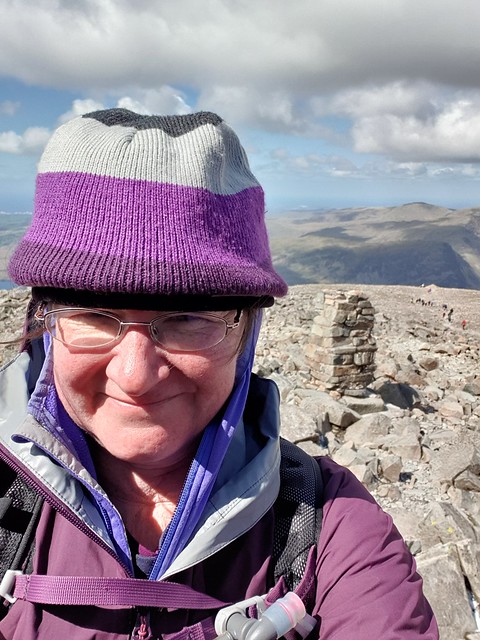 My first report on OFR.  I started off calling this Operation Fit Rachel…until it was pointed out as I'd just ran a marathon I wasn't exactly unfit, so Fitter it is.  But it's all relative. I may have had the stamina and the mental stubbornness to plod around 26.2 miles, but I was still getting out of breath running up a flight of stairs and I had absolutely no strength or toning in most of the muscles, especially the core.  That's not good enough for my end of year target, so I need to make a massive step change in what I do.
Why am I doing this? Because I have booked a trip to "climb" a seriously large mountain in December and I need to be fitter than I have ever been to give me the best chance to do this. There's no actual climbing involved, as it rock faces or ice walls, it can be "walked" up but it is a serious undertaking at altitude that I need to have the right foundations for.
Setting Up
The first month therefore was all about setting things up the right way to give me a chance to succeed, which meant 3 things:
sorting out a training plan
finding a personal trainer
getting the right equipment at home
The first part was relatively straightforward. The expedition company recommends a book called Training for the New Alpinism as a starting point. This is an excellent read about how to go about training for mountains. Having read that, I could have attempted crafting my own plan, but I went the easy way and purchased a plan. So I now have a daily plan for the rest of the year, which suits how I work – it's in the spreadsheet, I need to do it. This usually works, especially when I keep the goal in mind. We'll see how it goes.
To help focus, I've also booked a number of events during the year:
Aug: Half Marathon
Aug: 55km ultra along a hilly coast
Sept: Half Marathon
Oct: Marathon
I made the decision to find a local personal trainer, mainly to keep me accountable. I've tried remote training before, which has worked, but this time I felt I needed the requirement for regular face to face meetings. A fair bit of research into local trainers and I found a couple of possibilities. One intro meeting later, where we discussed requirements and I've signed up with a local guy with access to a private gym a mile or so away. The focus of these sessions will be building up the strength in the body, so one session week with him and one at home.
Finally, I've added a couple more pieces of equipment for home training. I already have weights, kettle bell and resistance bands. I've now added a pull up bar and, most important of all, a step. It took me a while to find the right step, as I needed one that could be set quite high and most of the ones available only go up to 15cm. I needed one that I could raise to 30cm, or 1ft in height. A lot of my training requires uphills and steps and living in London, there's not a lot of that around so it's hard to do any hills in the midweek. But a step will help that, especially as I slowly start to add equipment and weights to the workout. At some point I will be doing sessions in the mountaineering boots and a weighted pack.
In general, I have had a good start to the month, hitting all of the planned sessions over the last few weeks, even if not completed fully to plan.
Looking at my records I have recorded:
28 hours
70 miles
29 activities – 15 runs (which includes short runs to and from the gym), 7 walks, 7 strength sessions, 3 of those with the trainer.
I spent 1 week in the Lake district, getting in a few walks and still working. This did not go quite to plan, due to a cold (the first one in over a year) and bad weather, but I did manage to walk up Scafell Pike).
The challenge is definitely going to be getting in enough hills; I see myself taking a lot of weekend trips to various places, although probably a lot of Box Hill and the downs.