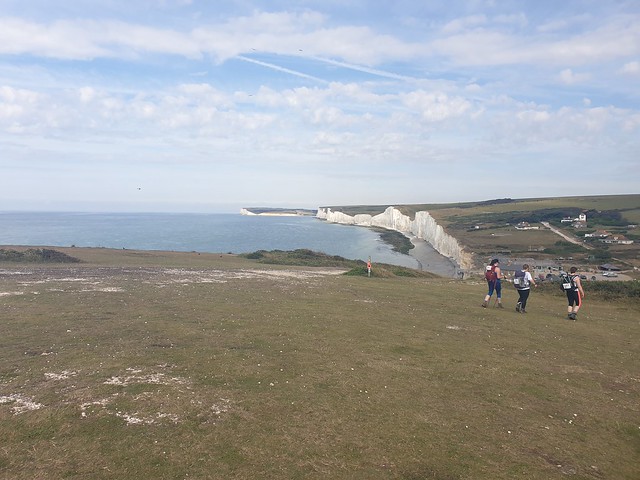 August was better than July, definitely in motivation. Felt I was back on the plan and starting to see results of training coming through.
The numbers
20 activities (-2 but all quality, not just to and from gym/work)
46 hours activity (+19 hours (although slightly exaggerated due to one event)
128 miles (+57)
Not every session was completed but overall, I think a good month of training. My strength training went up a level, I've now started step ups/down with the mountain boots, whilst carrying weights. I'm going to be getting a weight vest to add to this – and makes it slightly more aligned with actual mountain work, as I'll be carrying weight in pack, not in hands. One of the most boring sessions was the hour I spent running up and down the Chiswick Bridge steps, in the rain. My calves ached for 3 days! I am going to be adding calf raises to the routines.
The month included a half marathon (which was my slowest ever, as not doing any speed work obviously means you have no speed. I spent 3 days on the North Downs Way, carrying kit but stopping in hotels. This was a good training event, although hills could have been more.
I wrapped the month up with an ultra – 35 miles walked along the South Coast, from Eastbourne, out along the Seven Sisters, cutting inland up to the South Downs and then down to Brighton and Hove. 14 hours total, 12 walking, I cut 2 hours off my last 55km from last year, so a good result. More importantly, it's 2 days after and I'm feeling pretty good, so the training is definitely working.
14 weeks left for training and it intensifies again in September. Onwards!