Shameless plug for a site and campaign I've been working on, but check out ColorShowdown.com* from Sunsilk for some fun stuff.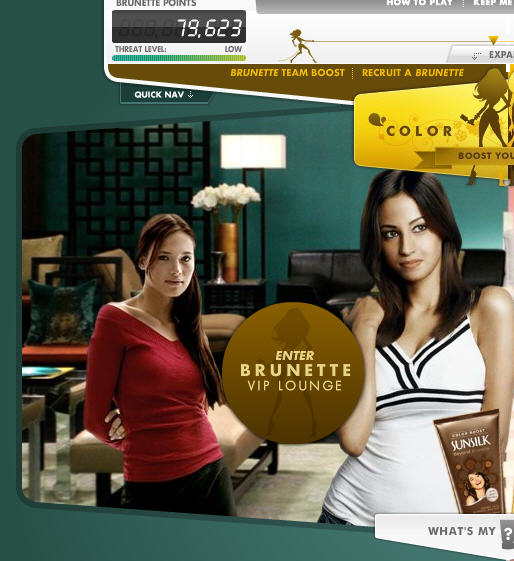 The site taps into the blondes vs brunettes war (you don't think it's a war – take a look a the MySpace groups!). Not sure how many of the target audience read this, but if you are, you can do the following:
watch videos – the TV spots, behind the scenes, jokes (send your friend a joke video)
see results of our 'secret experiments', currently it's who eats healthiest, but we have a few more to come.
read all about the product and see how it works (look out for the easter egg)
answer polls, get stuff for you website, download wallpaper and AIM icons and (soon) play games
Throughout the site, you earn points for your side, so go and take a look and click around the brunette side, more points for us 😉
The campaign is not just the website, that is just the first stage and there is a lot more to come. The TV breaks tonight.
*The number of times I have to retype that 'correct' the right spelling is getting annoying.