Microsoft's entry into the video market looks pretty good. It's got all the expected features – tagging, commenting, links/embedding, accounts (tied into your Passport account) all put together in a pretty slick interface.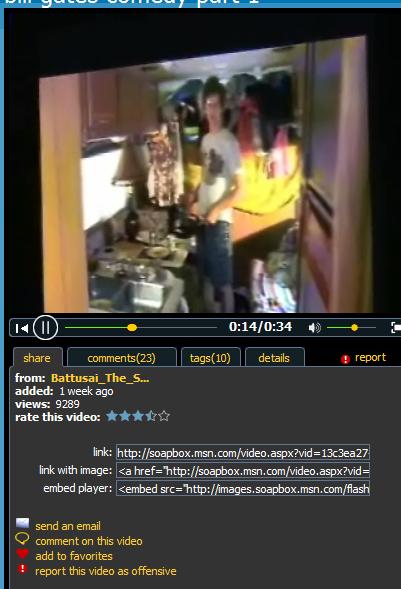 Even better, the video quality seems to outshine YouTube and Google Video. To test it out, I grabbed the Bravia Ad (the HD version at 36MB) and ran it through the upload process. It took 25 minutes to upload and process but the results look good.
This work is licensed under a Creative Commons Attribution-NonCommercial 4.0 International License.