Google have long been known for their clean simple interface – a search box and a few links, making it simple to understand what to do. And then they brought out their personalised pages, for you to add your own data feeds, widgets and tools. Now they take this a step further, with the ability to change the style and image on the page.
First of all, choose your style from the six themes offered: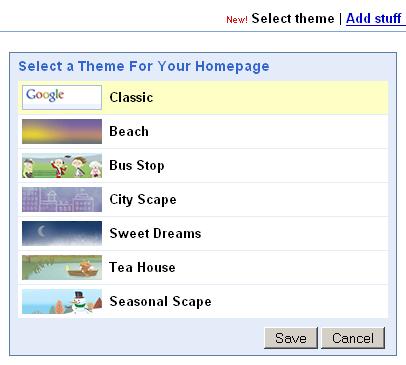 Then pick your favourite graphic. There's some really cute art here, with lots to look at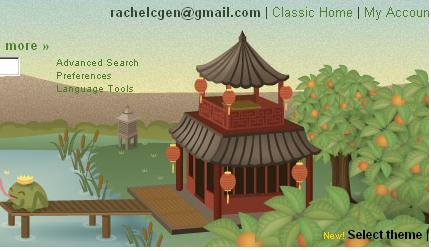 The themes change throughout the day based on your location…I've started with the Sweet Dreams one. They are calling out for you to suggest new themes they can implement; but I'm pretty sure that at some point there will be a way to add your own theme and images.
Update: Tony has been digging and found the themes have some Easter eggs